Iridological Charts
Eight different iridological topographical charts are offered in program. Each specified chart is properly set over each unique eye for clear over-lay use and determining organ and system sectors. Charts available include Jensen, Vida-Deck, Gunter, Roberts, Bourdiol, Angerer, Velchover and Jausas.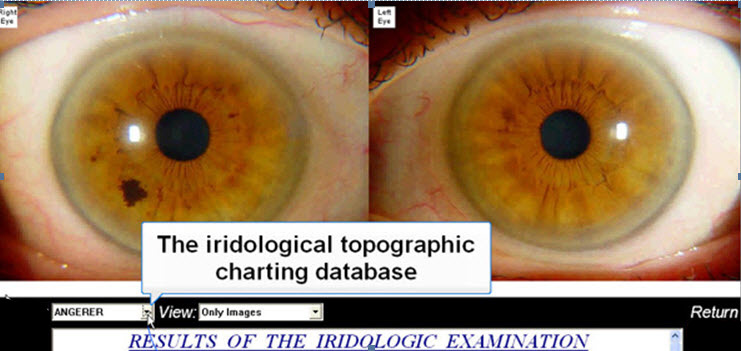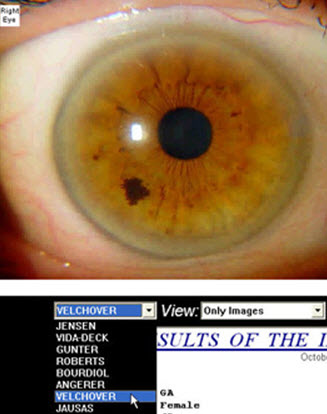 Choose iridological chart and then the View: Scheme box: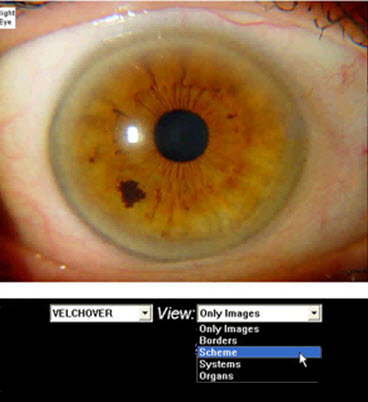 Defining Iris Topography Sections Using Scrolling Mouse-Over Charts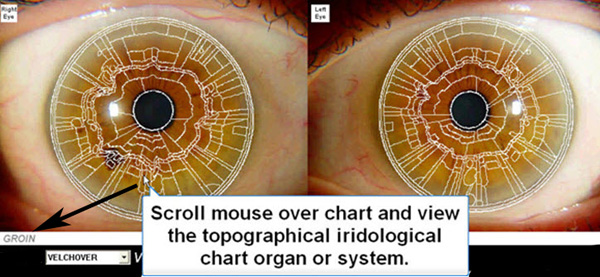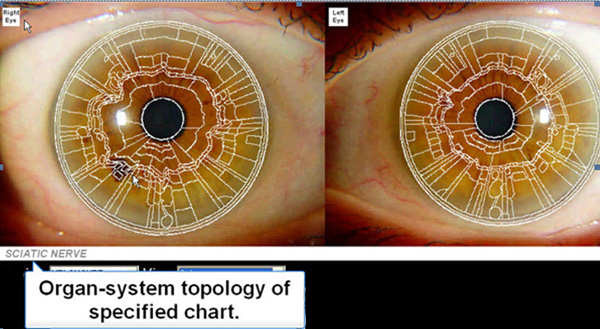 Choice of eight iridology charts precisely applied to the human eye using complex bio-metric algorithm that will automatically detects the pupil, collarette and iris limbus parameters. Currently, there are over 150 unique pupil and collarette signs that can be automatically detected with information applied to final analysis report.
Velchover Iridology Chart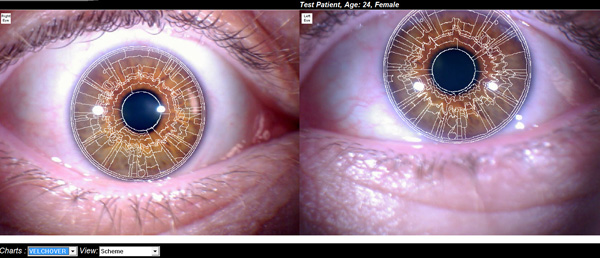 Vida-Deck Iridology Chart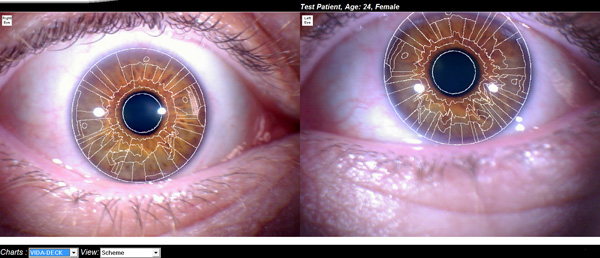 Roberts Iridology Chart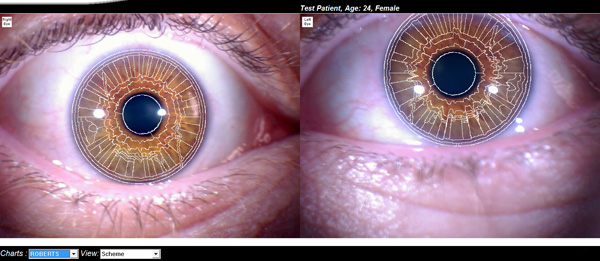 Jausas Iridology Chart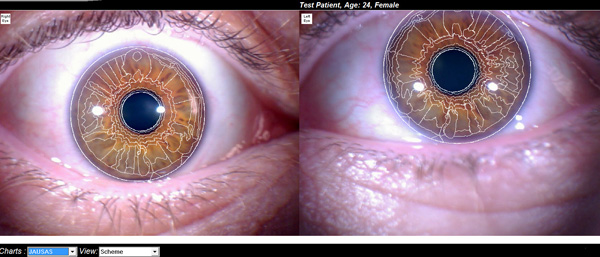 Jensen Iridology Chart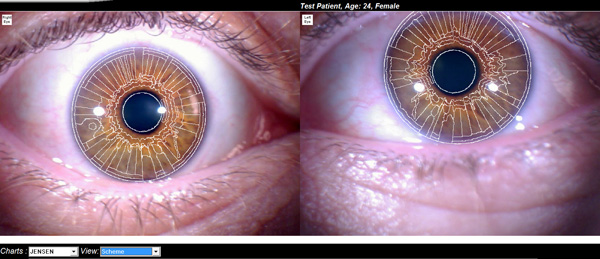 Gunter Iridology Chart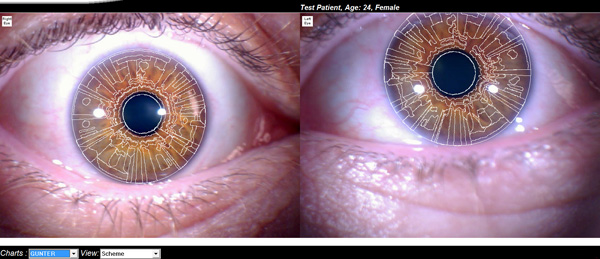 Bourdiol Iridology Chart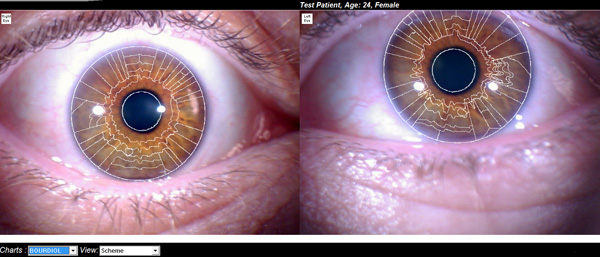 Angerer Iridology Chart