Importing/Capturing Iris Images
Images must be imported into program by clicking the import button. You can import both right and left eye images at the same time. Always import the RIGHT EYE image first.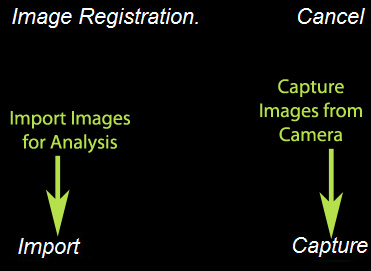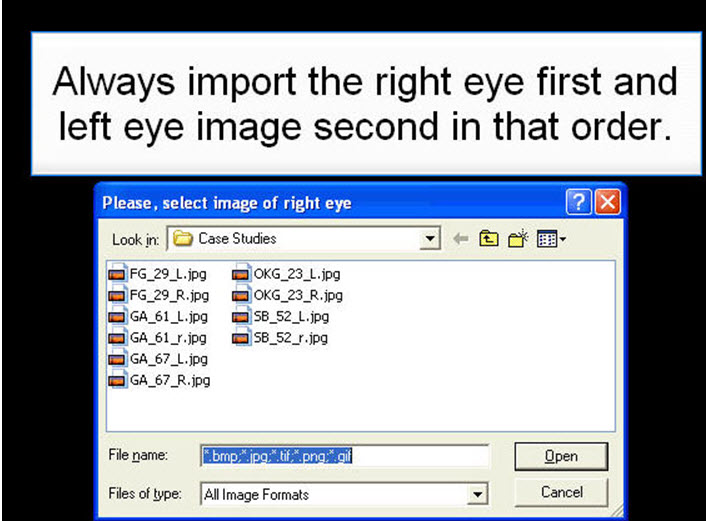 To capture an image for import, choose the capture button and click on the start button.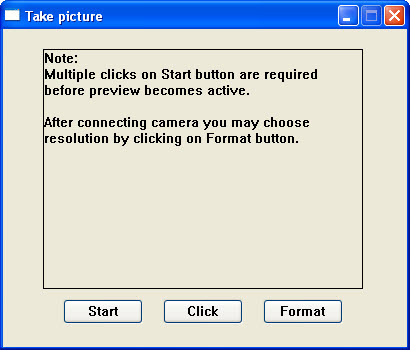 To capture images at different sizes, choose the FORMAT button. The best image size to use is 640X480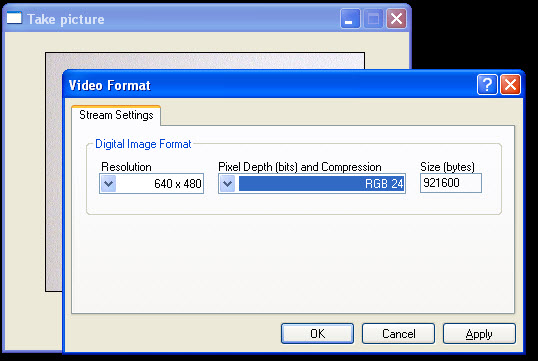 Use the click button to capture and store images.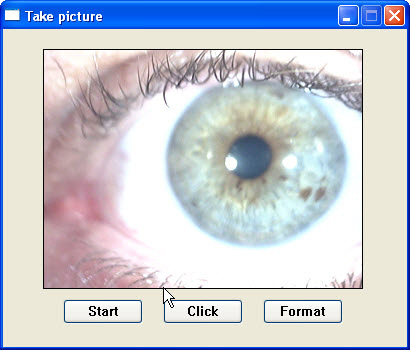 Once you have captured and stored eye images for analysis, click the import button for importation of selected eyes for analysis.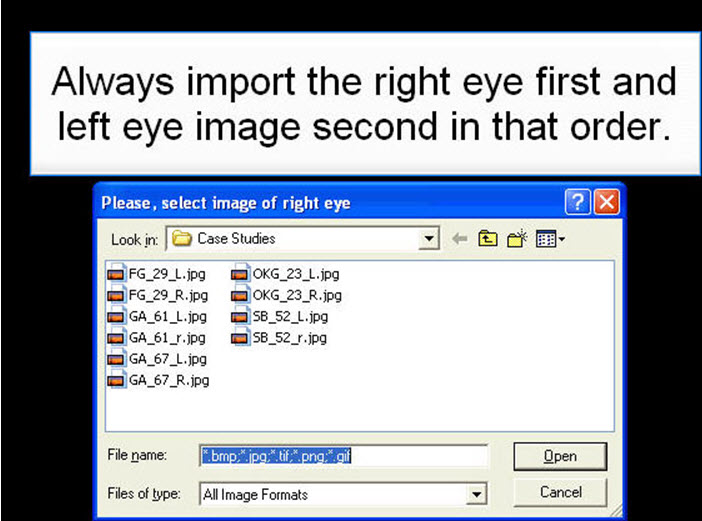 Once both right and left images are imported, choose the capture button: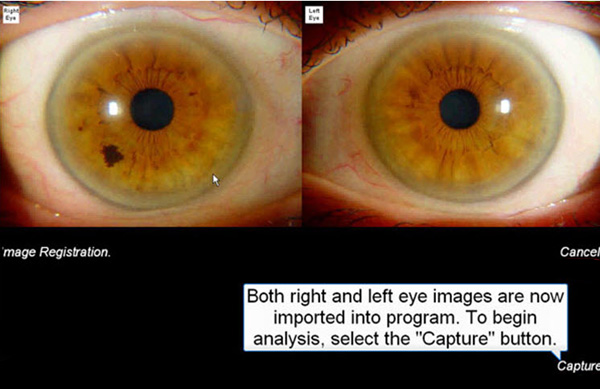 If you are satisfied with the imported images, choose the 'Yes' button or 'No' button to re-import images.