Choosing Eye Color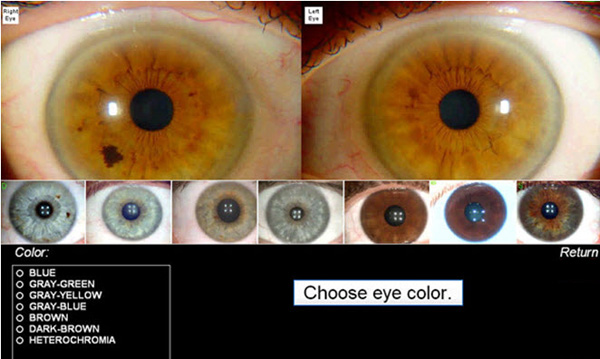 Samples are shown to assist in choosing correct eye color.
Choosing Density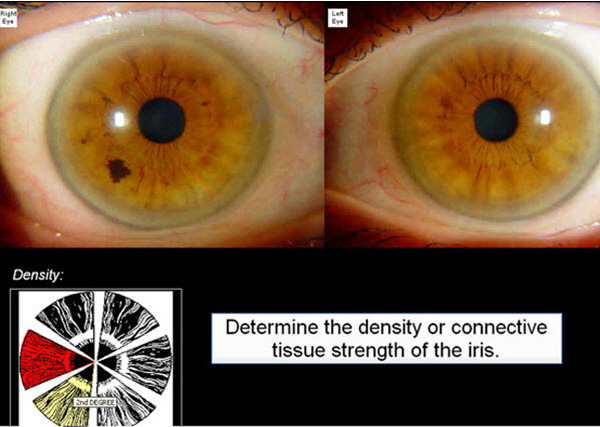 Simply scroll mouse of the Density Chart to choose the correct density.
Choosing Relief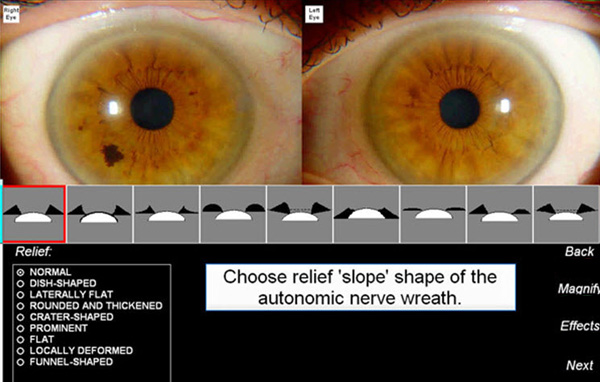 Analyzing the iris relief requires a great deal of practice and only offered in the Pro version. If the user is unfamiliar with the iris relief shape it is best to check normal and will not be included in final analysis report.